Marine thermography is a key tool to prevent breakdowns and potential fires within ships. Our highly experienced and certified surveyors will carry out a marine thermal imaging survey of the electrical systems and the engine room equipment aboard the vessel. Or findings are clearly highlighted in a report which is issued shortly after the survey.

Our highly experienced surveyors carry out marine thermal imaging surveys across the world for our clients. Marine thermal imaging / marine thermography surveys aboard ocean going vessels can identify electrical or mechanical problems and also ensure SOLAS compliance on engine room equipment to prevent engine room fires.
We carry out engine room and electrical system marine thermography surveys on many types of vessel including:
Cruise Ships
Super Yachts
Ferries
Tankers
FPSO's
Bulk Carriers
Navy Vessels
Amphibious Vehicles
Our engineers will meet a ship at a given embarkation point and carry out a survey while the vessel is in transit. We are able to produce reports immediately upon completion to ensure that safety issues are dealt with effectively and quickly.
There are 2 key parts to a full marine thermal imaging survey:
Electrical – Marine Thermal Imaging Survey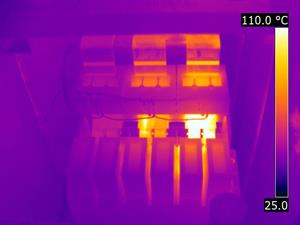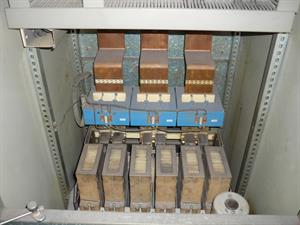 A marine thermography survey of the ships electrical systems will include surveying the main switchboards, emergency switchboards, engine room control panels, switchgear, distribution boards, Navaids equipment, emergency generator equipment and battery systems.  It is critical that surveyors are experienced electrical professionals and our surveyors are highly competent in safely carrying out marine thermography surveys on all types of vessel
Electrical Marine Thermal Imaging Survey Sample Report (609 KB)
Engine Room – Marine Thermal Imaging Survey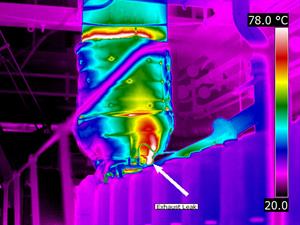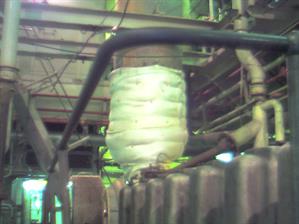 A marine thermography of engine room plant and equipment will identify uninsulated areas where surface temperatures approach or exceed 220°C. SOLAS regulations stipulate that no surface temperatures should exceed this limit to help engine room fires.
Our surveyors will identify all areas and highlight these in a clear and concise report
Engine Room Marine Thermal Imaging Survey Sample Report (701 KB)
Contact us to discuss how we can help you with your marine thermography needs and let us provide you with a completely free quotation by just giving us a few details so as vessel type, location and type of survey required.